Post by Ne-on on Oct 9, 2015 10:31:18 GMT -5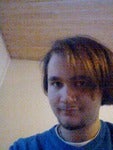 Well, Manju is my favorite character as you can probably tell xD The story overall is pretty interesting; if I could give you any advice, it would really be regarding the artwork. Sometimes some drawings appear a little smudged (could just be the way you did the shading), so I would clean that up a little & also work on making neater lines when it comes to objects that are perfectly straight or round, since they're sometimes a little more wavy than they should be. But it really is great overall! I will definitely read the sequel once you start working on that, but since there wasn't much of a cliffhanger, I can be patient

I think I have some pretty neat plot twists and turns in mind.

I thought that maybe the first part has Satopan as the kinda center, the second Suama and the third Manju. I have created a ton of backround to this project, like family trees and origins for pretty much everything.
Well, since I actually do the shading by smudging with the brush, I see where you are coming from. I do it that way because I think it is more lively, but I might put some gray marker into play later on.

About the lines, yeah. I maybe should use something other than the brush for them.
I thought that if I ended on a crazy cliffhanger like in the Dark Tower where the book ends with the main characters ride on an insane train that wants to kill itself by crashing to a wall, that might have made the whole thing feel... off. xD This is supposed to be sweet and nice. For a chance for me, I might add.
I usually do gory stuff.
Sounds promising

We definitely got quite a bit of Satopan, so it would be nice to see more of the others. I would suggest branching out a little in terms of art style in the next series; maybe add some color or try a new technique to switch things up a little & see what works best for you

Lol yeah, that ending sounds a little dark compared to the rest of the story, but a more mild cliffhanger is never a bad idea to keep the readers eager for the new series